The Covid-19 lockdown has certainly put a lot of things on hold (or in some cases the deep freeze), with the current restrictions proving to be crippling to most, but it has not stopped us here at SimplyPayMe. We have been busy rebranding, changing our name from SmartTrade App to the new "SimplyPayMe". We felt that our name should reflect exactly what we do as a brand, and "SimplyPayMe" certainly does that, it is exactly what it says on the tin. A simple, easy to use but effective payments technology, which helps SMEs and individuals manage their businesses and payments. 
One of the first projects that came our way under the new brand was VeeLoop's, vHelp, that has just launched today. The London-based fintech start-up has created "vHelp", that has been established to create a safe and secure way for vulnerable people to pass payments to volunteers when they have been shopping on their behalf for essential items.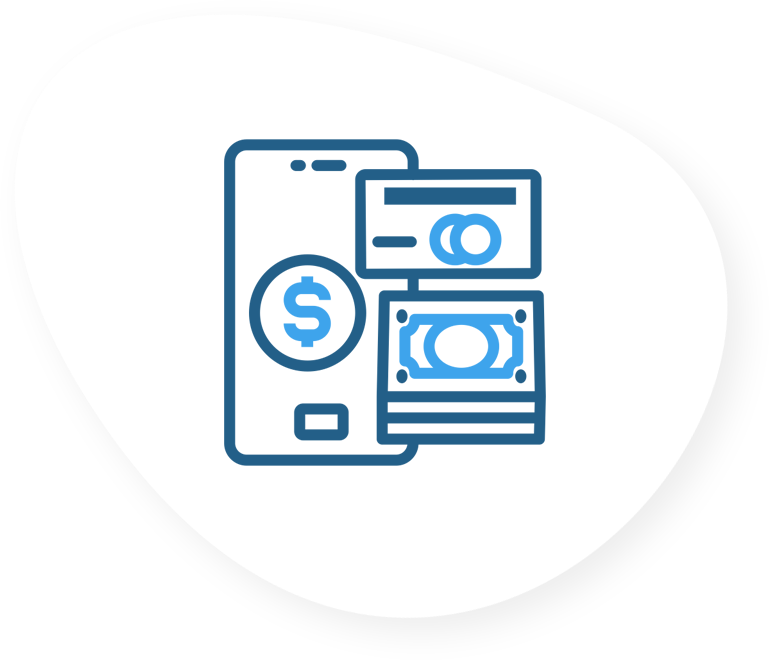 What is vHelp
VeeLoop who are an online approval and payment service, that was developed to help young people shop online, had identified there was a significant issue with people (especially the elderly and vulnerable) being overly reliant on cash, which heightens the risk of fraud and contamination, and of course both volunteer and vulnerable person becoming unwell. This all came about when Sara Hill, a freelance business consultant, who was volunteering for her local Covid-19 Mutual Aid Group, she started to experience problems taking payments, and saw that this would cause issues for other also. Sara decided to post a request on a number of fintech forums, asking if anyone was able to help with finding a solution for the payments problem volunteers were facing. VeeLoop were able to find help and support from some great companies, and in just 4 weeks, the VeeLoop team have launched vHelp, a service that enables a secure contact free payment flow which minimizes any potential risk to the volunteers and the vulnerable. Not only are they helping those in need, but they are also providing insight and an audit trail of volunteer activities for coordinators/organisations.
SimplyPayMe were tremendously impressed with what an excellent initiative vHelp is. The business is delighted to support this amazing service and took the decision to donate our payment technology for the vHelp volunteers to utilise, alongside iZettle, a PayPal service, who have provided a number of physical card readers. A small pilot was launched and is currently underway with mutual aid groups in North London.
Gary Prince, the SimplyPayMe Chairman said "In this time of an unprecedented crisis, we are all looking to see how we can help those less fortunate. vHelp is an amazing initiative which SimplyPayMe is delighted to support. It is the type of service our technology is designed to serve, simplifying the collection of payments"
With the current uncertainty that we all face with restrictions due to Covid-19, VeeLoop Founder and CEO, Randa Bennett has said "As vulnerable people will possibly be in lockdown and need support for months to come, the next step is launching the vHelp app to enable co-ordinators to set up jobs, allow volunteers to upload receipts and family of the vulnerable to have visibility of card charges, so all record are kept within the app." The aim of the company is for vHelp to become the main payments and records system for volunteers and voluntary organisations supporting vulnerable people during the Covid-19 crisis in the UK.
VeeLoop are looking for more volunteer groups to use their services, and are wanting to spread the word to continue to help volunteers and the vulnerable stay safe, you can find their page here – www.vhelp.co.uk
How our technology can help in these tough times
SimplyPayMe's payments technology boasts a number of different ways to take payments from clients/customers, many of them being able to be used without having to make any face to face contact. This is a huge help to volunteers, and businesses who are trying to carry on with their day to day, without having to leave the comfort of their own home, reducing the risk of contracting (or spreading) the virus. 
We have recently been able to provide assistance for a home loans business, which would usually send their 1,200 representatives out on daily rounds to collect payments from its clients, however in the current climate, this would put their staff and business at huge risk. Utilising the SimplyPayMe payment solution, they are able to:
Continue to operate as a business

Continue to offer loans to people in the most need

Keep their staff working from home preventing any risk 

Keep their jobs going.
Covid-19 has presented many challenges and major disruption to people's daily lives. For some considerable time it is envisaged that everyone will need to adapt and adjust to a "new normal" way of life. However, payments still need to be made and SimplyPayMe will ensure merchants, volunteers and users can accept them in a risk free and safe environment.