The world of social media can be a scary place; should you be on Facebook, or Snapchat? Instagram, or Twitter? How often should you post? What should you talk about? These questions, and many others, keep a lot of small businesses off of social media. It's intimidating, and it's easier to not worry about it.
But if you aren't taking advantage of social media, you're missing out on some huge possibilities for connecting with your customers, encouraging people to refer your company to their friends, and staying on top of consumer trends. Here are five reasons why you should be using social media for your SME.
To Personalize Your Business
Whether it's answering a customer's question, seeing that someone has a problem that you can solve, or just dropping a quick note to say hello, using social media makes your business seem more personable.
You may not care how personable your business seems, especially if you're good at getting the job done, but it makes a big difference to customers. If you're competing with another plumber, electrician, beautician, gardener, or accountant, and they have a presence on social media, they're going to have an advantage.
Potential customers will recognize their name, remember something useful or funny that they posted, and—most likely—go to their page to give that company their business.
Share Information Quickly
When it comes to keeping your customers up to date, nothing beats social media. If you're offering a new service, changing your prices, looking for work, hiring a new associate, or doing anything that your customers might want to know about, social media is the way to let them know.
Why social media instead of an email or printed newsletter? Because it's fast, it's easy, and people are likely to pay attention. Everyone's electronic and desk inboxes are totally full and they can't keep up with the inundation of companies trying to get them to buy things. Sending out a tweet or a snap means your customers only have to pay attention for a split-second to get your message.
Talk to Your Customers
In addition to building a personal connection with your customers and putting a face to your brandname, you can also engage in conversations that can help you learn some really valuable things.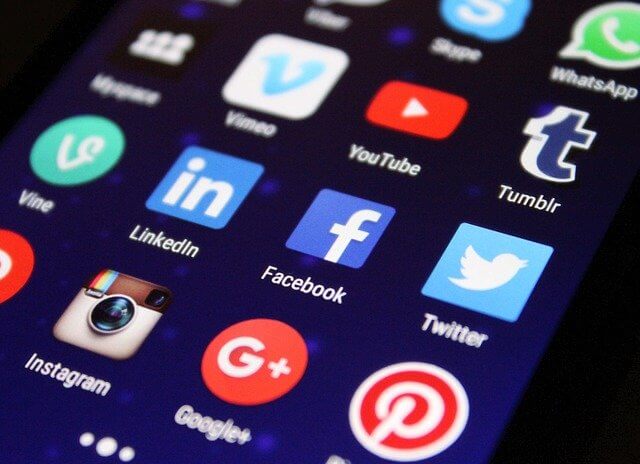 For example, if someone has a problem with your service, they're much more likely to post about it on your Facebook page than they are to write you an email. It's just easier. Then you have an opportunity to turn a bad interaction into a good one (and it's public, too, so people will know that you take care of your customers).
Social media is a great place to get information on what your customers want, what they're happy with, what needs to be improved, and even just how they're doing. It's hugely valuable information, and you can get all of it for the low cost of no money whatsoever (you'll need to invest some time, but it's worth it).
Improve Your Online Traffic
If you spend some time tweaking your social media strategy (yes, you should have one, but that comes after getting started; don't worry too much about it right away), you might find that your website is getting a lot more traffic than it used to. Why? Because a well-crafted post that gets shared by a few dozen people could be seen by hundreds. And if those people share it too, it could be seen by thousands.
Writing a post that's good enough to exponentially increase the amount of traffic on your site isn't easy, but it's certainly not impossible, either. But that's not the only way to get more people to your site: contests, discounts, giveaways, and many other tactics will help boost your traffic, too.
Using social media can be a very effective way of marketing, and you shouldn't ignore it.
It Helps You Compete
Even if you're in a very small market, you have to compete with other companies. If you're in a larger market, then being able to effectively compete with the other companies around is absolutely crucial to keeping your business running successfully.
Other businesses out there—especially the internet-savvy ones—are going to be using social media to get all of the advantages I've mentioned so far. They're going to be in touch with their customers, learning more about their market, solving problems, and gathering useful information. If you're not doing that, you're going to get left behind.
Social media requires time and effort, and it can be intimidating to jump into it. But the benefits that you'll receive from a social media presence for your small business are absolutely worth it.
Apart from Social Media there are many things you can do to dramatically improve the visibility of your business online.
1. Update your site
One thing that's sure to drive a customer away from your business is a website that doesn't work or is out of date. There's nothing more frustrating than calling a number listed on a website and finding out that it's out of service.
Make sure that links go to where they should, that your contact form works, that your contact information is current, and that you have all of your current products and services listed.
2. Get on Google Maps
When customers look for local businesses, they often go to Google Maps to see which companies are closest to them—and if they don't see you there, they could bypass you altogether.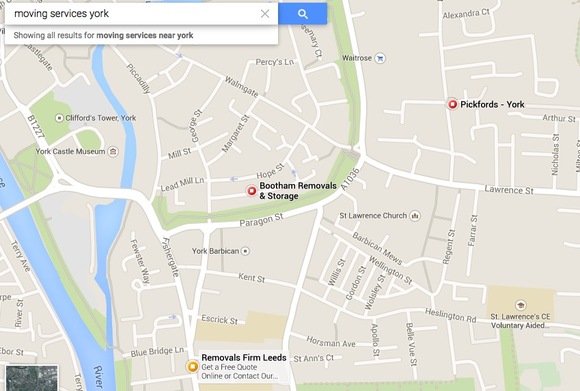 To make sure that you're listed on Google Maps, go to WWW.GOOGLE.COM/BUSINESS.
3. Use social media
It's becoming more and more common that people use social media—Facebook, Twitter, LinkedIn, and so on—to research purchase decisions and find out about businesses. If you're not visible, you could be missing out.
You don't have to spend hours every day to start using social media—just start with posting on Facebook once a day (or 2–3 times on Twitter). Encourage customers to get in touch with you via social media with questions, and be sure to answer quickly.
4. Tell people about your website
Even if you're on Google Maps and social media, it will still be helpful to let people know that your site is out there. Make sure your URL is on your business card. Tell people over the phone that they can see a list of services on your website.
And when you send PAPERLESS INVOICES AND RECEIPTS, make sure that your website is listed there so your customers know that you're available online, too.
5. Offer special deals
One of the best ways that you can get people to your website (or your social media pages) is by offering online-only deals. It can be as simple as posting a discount code on your website that customers can quote for 10% off.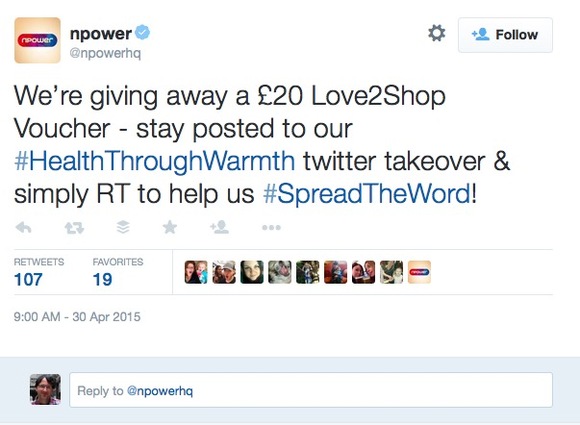 You can also run special sales or giveaways through your website or social media accounts that encourage customers to interact with you, such as by posting comments or photos or signing up for your newsletter.
6. Write a newsletter
Speaking of newsletters, starting one can be another really effective way of getting people to your website. It does take more effort than the other options listed above, but sending out a useful, interesting weekly newsletter will help you keep in touch with your customers.
Using a service like LETTERPOP will help you build a newsletter quickly and easily—just include links to interesting things on Facebook, YouTube, or elsewhere on the web, and you have a newsletter!
Invest your time now
The longer you wait before taking action to get more visitors to your small business website, the more potential customers you lose. Most of these options are simple ones, so get cracking today!
Image credits: Jason Howie via Flickr, Magicatwork via Flickr.