How to Accept Credit Card Payments on Your Mobile Phone
Maggi, October 13, 2017
---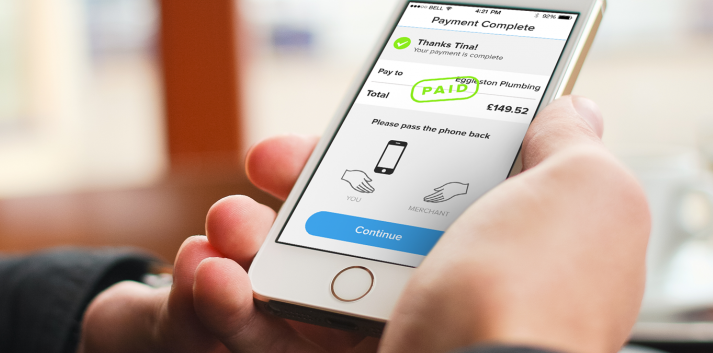 This is a common question with a simple answer. The answer is aPOS, or Application Point of Sale, which has become the new hype following its predecessor mPOS, Mobile Point of Sale. What aPOS allows you to do is the reason you clicked on this link, it's an application which allows you to accept credit- and debit cards using only your mobile phone.
How is this different from mPOS?
Many providers will tell you that you can accept payments through your mobile phone by downloading their app, such as iZettle, SumUp, Square and PayPal Here. However, this is not entirely true, because if you want to take a face to face payment, you'll also need to purchase their card reader.
If you can take mobile payments, but I make you buy hardware first, is it truly mobile? No, it's not.. It's mobile in the sense of you can move it around, but if you forget your card reader in the office or it breaks, then you won't be able to take payments. aPOS is the only way of staying truly mobile. With SmartTrade App all you have to do is download our application and you'll be able to take payments. You will never forget your phone, and if you buy a new one, simply download the app and log in on the new device. You can log in to your account from any smartphone, tablet or browser.
That's what a mobile card reader looks like.
Why wait? Click here to sign up to SmartTrade for Free!
Download SmartTrade App directly from the app store now: