With credit card popularity still on the rise, it is no surprise that banks are looking into new ways to provide their customers with convenient payment options. A whopping 59.9 million credit cards were issued to UK residents in January 2022, with over 292 million credit card transactions made. As technology continues its rapid growth, card machines have become unavoidable for SMEs and sole traders. Thus, opportunities for payment solution providers have risen over recent years – all of which offer great features at competitive prices. Here is a breakdown to help you find the perfect card machine for your enterprise.
Index:
With a growing market, choosing the payment provider best suited to your business can be challenging; it is essential to do your analysis before selecting a card machine provider. Whether you're a small business owner considering the monthly fees and terminal rental costs associated with traditional credit card readers, there is now an easier solution: modern smartphone models (also known as portable card machines) that can be purchased at low prices!
So, what is a portable card machine?
A portable POS machine is battery-powered and connects wirelessly to the internet or phone line, making it easy to transport and use on-the-go. Portable card readers are common in restaurants and bars – where payments are taken at the customers' tables.
What is the difference between a mobile card reader and a portable card machine?
Before explaining the difference between the two payment machines, we must define the mobile card reader.
A mobile card reader is a small hardware device that connects to a tablet or smartphone and accepts payments from debit or credit cards, ultimately turning the device into a mobile point of sale (mPOS). These devices allow payments with traditional credit card swipes, chip payments and contactless payments.
Consequently, the main difference between a mobile and a portable card machine is that the mobile card machine doesn't rely on a stable Wi-Fi connection to process transactions.
mPOS are the ideal solution if you are:
A sole trader
An "operate on-the-go" business
You would need a handheld solution tailored to your working surroundings for both enterprises, making an mPOS the ideal fit.
Why use mobile card machines?
With a massive leap into contactless purchases and digital wallets, the shift from cash to card has become more apparent. Moreover, the latest payment technology innovations have made it easier for businesses across industries to stay competitive.
Today, sole traders and SMEs are on the rise, and customers want to make quick and easy purchases; small businesses are turning towards mobile credit card readers for cheaper processing fees, lesser commitment and easy access.
With technology at an all-time high, it's essential to understand the trends and know your options.
So, why would a mobile card machine be best for your business?
Mobile card payment machines are great for on-the-go sole traders as they operate solely on WiFi connections; some only need a small 3G connection. However, they do not only cater for mobile businesses. In fact, they are becoming increasingly popular amongst all SMEs as they offer great features, lower costs, and GRPS (mobile) connectivity for use in bigger spaces (restaurants with outside spaces, for example).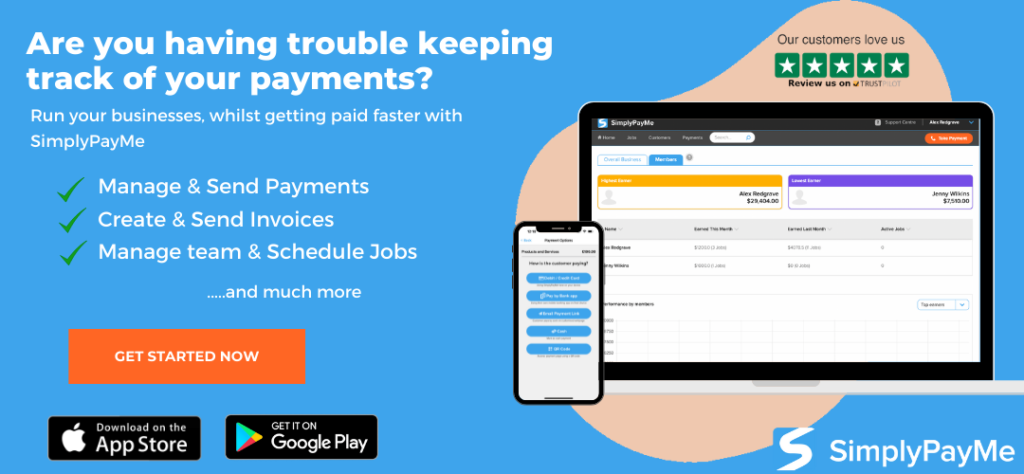 What are the different kinds of small business card machines?
As mobile card payment systems are gaining in popularity, choosing the right solution for your small enterprise can be confusing. Here are the three best card machines for small businesses:
Countertop card machines: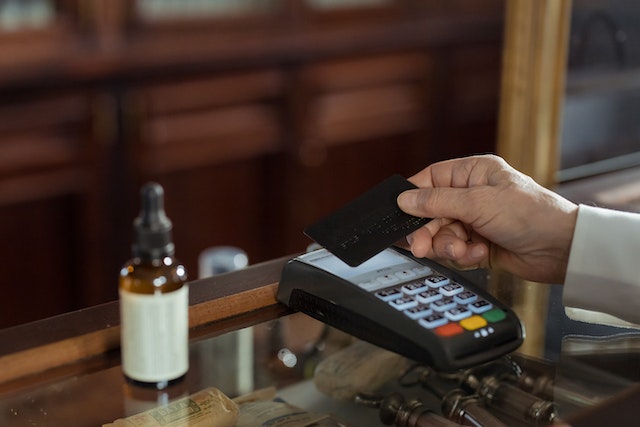 This is the perfect option if you need a card machine for your till. These quick and easy payment systems process payments in under 2 seconds thanks to their wired connections linked to a telephone line or broadband network. Countertop card machines offer a reliable connection: convenient for small businesses who want hassle-free transactions.
Portable card machines: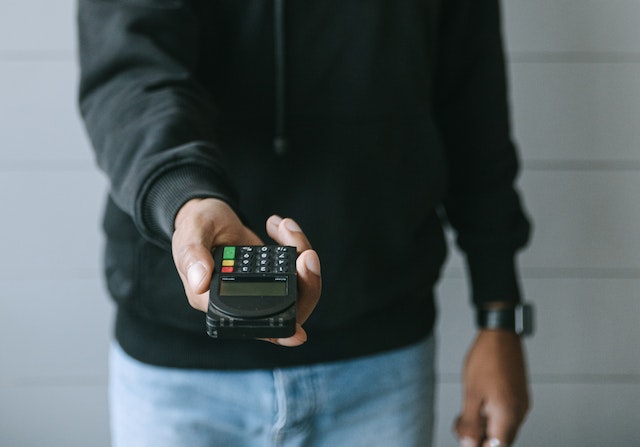 Portable card machines allow you to make payments anywhere and are great for outside areas. The device connects wirelessly via Bluetooth or Wi-Fi, which can be limited in the distance, especially if your premises has thick walls or long distances to reach.
Mobile payment solution:
As seen previously, mobile payment readers are the most popular choice amongst SMEs and sole traders as they offer the best of both worlds: they can be used on site and outside. They operate using Wi-Fi, Bluetooth and GPRS (mobile) connectivity.
Comparing the Top Payment Providers for Small Business
SimplyPayMe
Takepayments
Zettle
SumUp
Device cost

No Device

No Device with

beepaidGO

 

or Rental from £7.50*/mo

£29–£199* (purchase)

£19–£99* (purchase)

Transaction fees

Monthly Fee

Transaction from 1.40%

1- or 12-month contract

£0-£150 setup fee

Transaction fees

0.30%-2.50% + flat fee

No monthly fee

No lock-in

Transaction fee

1.75%

No monthly fee

No lock-in

Transaction fee

1.69%

Warranty

No

No

12 month warranty

12 month warranty

Money-back guarantee

No but Free Trial

Yes

Yes

Yes

Mobile/WiFi

3G, 4G and WiFi

4G and WiFi

3G, 4G and WiFi

3G, 4G and WiFi
SimplyPayMe, the best card reader in the UK? Here is what we can guarantee…
If you're a small business or sole trader, SimplyPayMe's cloud-based platform is an ideal payment solution. SimplyPayMe offers a complete mobile payments infrastructure with advanced payment technology and fully-fledged invoicing and software solutions.
Why is SimplyPayMe the best card reader?
You can transform your smartphone into a professional POS terminal – no need for hardware
You can accept all types of cards
You can ensure fast and efficient payments
It offers some of the lowest transaction fees on the market
The platform provides a range of personalised transaction tools
SimplyPayMe offers a free trial
To Summarise
If you're a small business owner, it's time to consider credit card payments. This trend in retail has been growing for years and is expected to expand even more, especially as consumers are shifting their payment habits towards card payments instead of cash. However, picking out a suitable machine can be challenging – especially since the choice of payment solution providers has boomed over the last few years. The key factor is to compare prices, functionalities, features and the ease-of-use to help define the best card reader suited to your small business.
Try out SimplyPayMe's free trial, and start accepting payments with low transaction fees, no required hardware – All you need is a 3G connection and your Smartphone.
FAQs
What is the cheapest way to take card payments?
Accepting cards is a great way to get more customers in your store. The cheapest way to take card payments is to compare all payment providers and choose the lowest transactional fees in the market. Payment providers, such as SimplyPayMe, offer transactional fees as low as 1.40% per transaction. Moreover, if you have the option, you should prioritise debit cards over credit cards as they have cheaper interchange fees.
Do you need a merchant account for a card machine?
Thanks to payment service providers, such as SimplyPayMe, you can accept credit cards without a merchant account. The best part is, the process is a lot easier and, in many cases, cheaper than it used to be.
Can you get a card machine without a contract?
With payment solution providers, small businesses can get all the functionality of a traditional countertop card machine without binding contracts or monthly fees. They also have the benefit of being completely portable so you are able to process payments wherever your business takes you!
Where can I find the best rates on credit card machines for small businesses?
Finding the best-suited card payment solution and reasonable rates is essential for a small business or sole trader. In the above article, we have given a breakdown of the best small business card payment providers, with their rates and transactional fees – so you can compare and choose the best rates. Moreover, services such as Pay by Bank App, allows SMEs to request payments directly from their customers through a text sent to their mobile phone. And the transaction fees are the lowest on the market (0.45%)!
How do I choose a credit card machine?
There are a few things to consider when choosing your credit card machine. First, think about what type of terminal or touchscreen you need for the business. Secondly, you need to consider the cost and how much you are willing to spend for the service. Take into account things such as monthly fees and per transaction charges. Also, think about the user experience: does the device have all the elements and tools you need? Is it user-friendly?
How do credit card readers work?
Credit card readers extract information from a customer's credit or debit card, transmit it to the payment processor who then relays this data back as well as collecting any personal details that may be required by law. If there are available funds on hand at time of transaction approval then everything should go smoothly!
–
Ready to get started?
SimplyPayMe enables seamless payments, invoicing and simple business management solutions, all through your smartphone.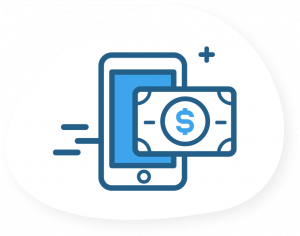 Payments Made Easy
Multiple payment options such as Face to Face, Virtual Terminal (Over the Phone), Pay by Bank App, Paylinks, Cash + more! Ensuring you get paid wherever you are!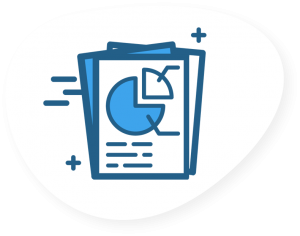 Paperwork – without the stress!
Paperless invoicing, quotes and receipts. No more hassle with physical receipts – manage all your paperwork in once place.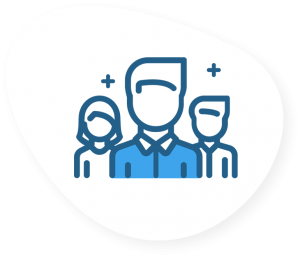 Manage & Grow!
Business management tools aimed at increasing business efficiency and improving reporting. Small business CRM, performance reports and team management tools keep you on top of everything!