SimplyPayMe App was originally meant to be a flexible payment solution for tradesmen. We were set on bettering the lives of small business owners such as plumbers and electricians. However, much to our delight, we find new adaptations and areas of use for SimplyPayMe almost on a daily basis.
One area we are thrilled to be able to help is providing UK charities with even more flexibility to accept donations from the public. In most cases you are limited to donating cash, sending money via a bank transfer or trying to enter your card details on the charities' websites, which works about 50% of the time in our experience.
SimplyPayMe App has provided charities with the ability to now accept donations over the phone, face to face or even via email in a heartbeat! One of the first charities to take full advantage of SimplyPayMe App was Hope4Havering. They have set out on an incredible mission to end homelessness in Havering once and for all. The team, led by the wonderful Kim Merry, know they've set an ambitious goal, but that doesn't stop them from taking on a seemingly impossible task and improving the lives of the entire homeless population in Havering.
Where does SimplyPayMe App fit in?
Luckily SimplyPayMe has a few areas where we can be flexible for charitable causes. What we've done in this case is to greatly discount our business plan, allowing Hope4Havering to have as many as 15 people accept donations at any time. Further we've taken out our margin on card transactions, which means we are basically giving charities our wholesale transaction rate on every payment.
How has this helped Hope4Havering?
Since joining SimplyPayMe, Hope4Havering have greatly increased their flexibility in accepting donations. In fact, after the subscriptions and transaction fees have been paid, they have received almost £5,000 in donations. In most cases these are donations which would not have been possible to accept without the increased flexibility SimplyPayMe offers.
Imagine you are taking a stroll in the park and strike a conversation with a stranger who hears about your charity and would like to donate; or you're playing a friendly game of football and end up talking to some of the other players afterwards who would like to donate; or you're out one night for a pint and find a group of people who all want to support your charity. If they don't have cash you'll have to rely on them taking the time to go home, to the website and donate. If they do, then you might end up with pockets full of cash until you're home and can put it away, which is neither safe nor is it a responsible way to handle a charity's money. However, with SimplyPayMe App you can simply take out your phone and accept any donations on the spot. All you do is scan their credit or debit card, enter the amount they would like to donate and you're all set!
Here's what Hope4Havering's CEO, Kim Merry had to say when we talked to her about SimplyPayMe App's impact on their charity: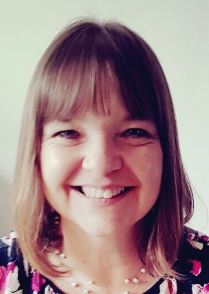 "I would like to say a big thank you to introducing my charity to SimplyPayMe. We are a homeless charity and take donations at any time of the day or evening. As long as we have an internet connection we are able to take a payment which avoids having to handle cash and keep change. Additionally, at fundraising events we are able to take card payments for goods that are for sale and for general donations. We were also able to streamline receiving payments for license fee top-ups for our tenants. I've even taken payments directly over the phone when I've been sitting at my desktop as it can operate from the computer as well. Another great thing is that whoever has taken the payment the email will land in my inbox and I know what is going on wherever it has happened. We don't need any special devices or connections it really is quite marvelous.
Overall I would say it has transformed our charity into the modern age. I would recommend it to anyone who is thinking of using it in their charity."
Kim Merry – CEO at Hope4Havering
No wonder Hope4Havering have been able to accept almost £5,000 in net donations using SimplyPayMe App. We hope to see a lot more charities join us in the future!
Would your charity like to use SimplyPayMe App?
If you are a registered charity, we are more than happy to do what we can to help. Please do get in touch with us directly by visiting simplypayme.com/contact and writing a bit about your charity. We will make sure you and your entire team can accept donations anywhere at any time!