For as long as human beings have existed, there has been curiousity. Curiousity around where we came from, but perhaps even more interesting, where we are going. For centuries we've understood that we are one planet amongst many in an endless universe and for decades we've even been able to travel to outer space to visit outer space. In the 21st century, however, we are entering a whole new era… the colonization of other planets!
One of the leading pioneers in the field of space exploration is none other than billionaire entrepreneur and founder of SpaceX, Elon Musk, who has made us all believe that we, as simply human beings, can inhabit and colonize entire planets. In fact, for years Elon, with his team of engineers and scientists, has been planning exactly what this would look like. Creating an entire mini-ecosystem and society is certainly no easy task, but it's expected to look something like this: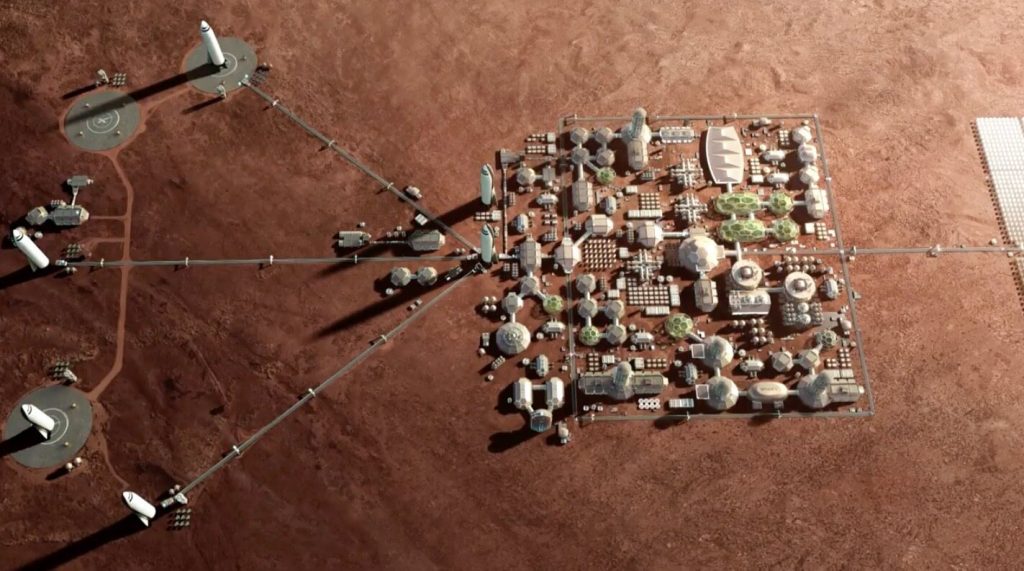 With all the noise Elon has created for himself over the last couple of decades with projects and companies such as SpaceX, Tesla, The Boaring Company, SolarCity and Neuralink, it's almost hard to recall that he actually comes from a payments background. As founder of X.com Elon Musk was a pioneer in the payments space. His company merged with a company we all know today, PayPal.
One of SimplyPayMe's investors have previously helped raise funding for one of Elon's projects and ultimately managed to introduce us to Elon and his team. If a society is to be built on Mars, we've all recognised there needs to be access to tools not only for consumers, but for businesses and anyone else who may be providing goods and services to others in a colony, however small.
After two years of discussions we've finally come to an agreement which will see SimplyPayMe provide all the tools needed to run a small operation, even on Mars, by introducing Satelite based mPOS systems which will run local interplanetary currency, currently believe to be fueled by blockchain technology and Elon Musk's crypto currency of choice, the Doge coin, with a trade function for non-fiat currency. This could be an example of trading resources internally, which will all be logged in SimplyPayMe for traders to always keep track and manage their trades.
Alongside SpaceX, SimplyPayMe will also lay the foundation for interplanetary regulation and industry monitoring as future companies set their sights on expanding further out in our galaxy. Our CEO, Kent Vorland, had the following to say about the new partnership:
"I'm a massive fan of Elon Musk and everything he's achieved. Having had the privilege to work with his team over the last couple of years as been an incredible experience and I can't tell you how excited that they share our vision of interplanetary trade and exchange. We've been keeping this on the down low due to it's size and scope, but now that it's been agreed, I could not be more excited to announce this! Where I've previously used the hashtag #GlobalDomination2022, I'm now proud to be introducing #GalaxyDomination2032!"

Kent Vorland – CEO of SimplyPayMe
We will keep announcing news on the back of this as the partnership and scope progresses. Make sure to follow our blogs and social media for more information as it's being released.