In the digital age, every business has a website—for sharing contact information, specifics on products and services, details on pricing, and more. But how do you get people to actually come to your website? Here are 6 ways to get more visitors.
1. Update your site
One thing that's sure to drive a customer away from your business is a website that doesn't work or is out of date. There's nothing more frustrating than calling a number listed on a website and finding out that it's out of service.
Make sure that links go to where they should, that your contact form works, that your contact information is current, and that you have all of your current products and services listed.
2. Get on Google Maps
When customers look for local businesses, they often go to Google Maps to see which companies are closest to them—and if they don't see you there, they could bypass you altogether.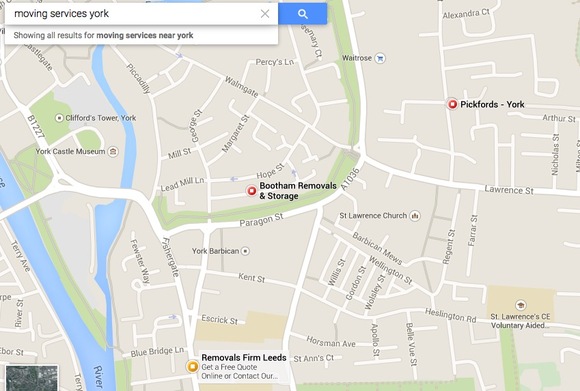 To make sure that you're listed on Google Maps, go to www.google.com/business.
3. Use social media
It's becoming more and more common that people use social media—Facebook, Twitter, LinkedIn, and so on—to research purchase decisions and find out about businesses. If you're not visible, you could be missing out.
You don't have to spend hours every day to start using social media—just start with posting on Facebook once a day (or 2–3 times on Twitter). Encourage customers to get in touch with you via social media with questions, and be sure to answer quickly.
4. Tell people about your website
Even if you're on Google Maps and social media, it will still be helpful to let people know that your site is out there. Make sure your URL is on your business card. Tell people over the phone that they can see a list of services on your website.
And when you send paperless invoices and receipts, make sure that your website is listed there so your customers know that you're available online, too.
5. Offer special deals
One of the best ways that you can get people to your website (or your social media pages) is by offering online-only deals. It can be as simple as posting a discount code on your website that customers can quote for 10% off.
You can also run special sales or giveaways through your website or social media accounts that encourage customers to interact with you, such as by posting comments or photos or signing up for your newsletter.
6. Write a newsletter
Speaking of newsletters, starting one can be another really effective way of getting people to your website. It does take more effort than the other options listed above, but sending out a useful, interesting weekly newsletter will help you keep in touch with your customers.
Using a service like LetterPop will help you build a newsletter quickly and easily—just include links to interesting things on Facebook, YouTube, or elsewhere on the web, and you have a newsletter!
Invest your time now
The longer you wait before taking action to get more visitors to your small business website, the more potential customers you lose. Most of these options are simple ones, so get cracking today!