We are taking a step into the future of payments by launching our newest QR (Quick Response) code payments system. The innovative system enables instant, highly secure terminal-free payments.
"The global pandemic has accelerated the move towards the cashless society. More businesses than ever are looking for new ways to manage touch-free payments. But the requirement for expensive hardware to facilitate digital payments has historically proven prohibitive for smaller businesses.", Kent Vorland, CEO
SimplyPayMe has developed this ingenious QR code system to facilitate a faster touch-free digital system for instant customer payment without entering or sharing their card details manually. Quick and secure, this payment alternative allows customers to pay without any level of contact by just using their phone camera. Available to any business and suitable for use anywhere and anytime, our QR code payment system can be implemented without expensive hardware.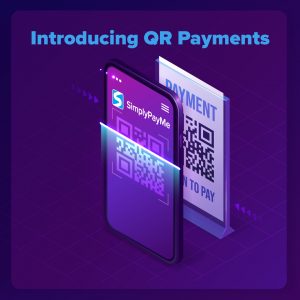 QR code payments are the next step in the progression of the digital payments industry. 
How does it work: 
After scanning the QR code with their Smartphone camera, the customer will receive a notification on their screen. They should then open the notification, which will lead them to a payment page to choose a payment method. A receipt will then be sent to the customer via email. 
This originative and simple solution is an effective way for small businesses to expedite digital payment onboarding. Unique codes are easy for companies to create, and the facilitation of instant payment allows merchants to cut queues and serve more customers. What is more, QR payments are touch-free and present a safer, more hygienic way to pay, allowing customers to feel more at ease with the process.
Sign Up and create a free account now to enjoy the many features we provide.