January and August are dead months on many fronts. How do you stay on top of your business, make sure you're still able to get paid and make everything go around, all at the same time? Here are 5 useful ideas you can apply to keep business coming in, even during seasonal downtimes.
1. Have a go at pop-up sales
Everyone loves a good sale. Pop-up sales offer great discounts for a limited time only. Utilize social media to promote your products and services, and generate excitement around upcoming pop-up sales. Contact existing customers by mailing lists to offer them early access. Having a short time limit gets people more excited and eager to purchase your goods while the sale is still on. Secure yourself a mobile card reader so you can get out there, get paid and close sales immediately, rather than waiting for the customers to come to you.
2. Generate hype
January is a particularly cold and dark month. However, hosting an exciting event may be just what it takes to get your customers out of their couches to stop by in even the gloomiest of months! Partner up with local businesses, charities or artists to make the event even more memorable. Make pedestrians ask: "What is going on over there?" spark curiosity and increase traffic. The event doesn't have to be big. Provide samples and freebies at the event to let new customers try your products.
3. Use downtime to your advantage
Instead of sitting around waiting for the next customer or phone call to arrive, spend time revisiting and optimising your business marketing strategy! Take a good look at your demographic and ask yourself: Who are my customers? How do I get new customers? Am I doing what I can with the tools I have available? Exploring new marketing strategies can not only ensure that previous customer keep coming back, but may also open up your business to new audiences.
4. Improve your social media channels
Building on the previous tip, spend time improving your online presence through social media. Social media never sees any downtime, so it is a great, and free, marketing method which allows you to reach out to new customers locally, nationally or even worldwide. Be active, post photos of new products and have people get to know your business. Do a social media giveaway or competition to attract new followers and customers. If you have a website, give it a makeover. The opportunities are endless!
5. Provide business flexibility, get paid
This one is especially important for keeping an on-the-go business profitable. If your business is constantly on the move, there's no telling when you might be picking up new customers and jobs. Don't risk missing out on a sale by not being prepared to take payments at any time. The use of a mobile card reader, such as SimplyPayMe App ensures business flexibility, making sure you can get paid whenever, and wherever you are.
As dull as January and August may be, this doesn't have to be the case for your business! Be creative, improve your marketing strategies and create a buzz. This will not only keep business flowing, but create opportunities to reach out to new customer groups. Don`t miss out on getting paid, make use of mobile card payment options available to you by signing up to SmartTrade App today, ensuring you are able to take card payments at all times!
6.The Basics
If you randomly ask a person on the street how many seasons there are in a year, you will likely be treated to suspicious looks and the obvious answer: spring, summer, fall, winter.
If you ask someone working in the sales industry, the answer will look more like a fairytale. Once upon a time, businesses celebrated Christmas by giving their customers an annual holiday sale. That was nice for a while, until it became clear that customers are more inclined to spend money when they think they're seizing a bargain. Nowadays, we have seasonal offers that entertain the holidays spirit (Christmas, Easter, Boxing Day), holidays that are celebrated solely through the sales industry (Valentine's Day, St. Patrick's Day) and offers that shake up the holiday-dry season (Mid-Year sales, New Year sales).
A good example is when SimplyPayMe App offered its mobile card reader at a 75% discount for Black Friday to create some buzz and sign up more businesses to accept mobile payments!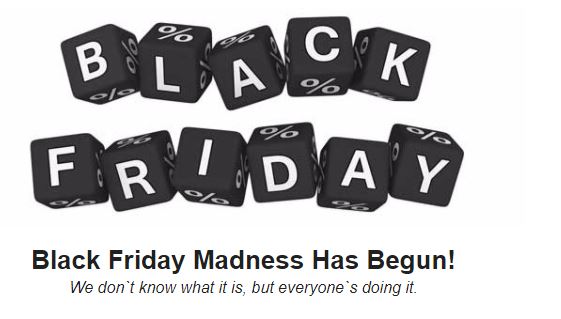 The moral of the story is simple. Seasonal offers can do wonders for your business and in today's world they are almost imperative. Companies that fail to put out seasonal offers pay the price, with yearly sales decreasing as much as 11% . Because there is no universal recipe for every business, we have put together three tips to help you find the types of seasonal offers your clients truly want.
7.Be Creative
The key to standing out from the mass of seasonal offers is to surprise your customers with something out of the ordinary. After all, around 57% of new customers purchase a product because it's on offer.
There are, of course, the foolproof traditional methods. Coupons, for example, convince around 90% of receivers to purchase your products at least twice. However, there is no rule as to what the coupon should include. Rather than giving a discount, you can offer free products with every purchase above a certain value.
If you still find that discounts are the way to go but are worried you will lose money in the process, you can find ways around not turning a profit. Providing additional services in line with the season, while not discounting your usual products, will ultimately only benefit you. During the New Year period when we all rush to start the year with a clean house, your cleaning business can offer discounts on taking down Christmas trees and ornaments during the usual cleaning service. When the weather starts to warm up, your car garage can offer discounts on changing winter tires as part of your annual car revision.
This is not to say that you should only conduct seasonal offers from the comfort of your usual location, be it online or offline. Pop-up stores are a clever way of attracting positive attention from potential new customers. Special offers only available at your pop-up stores will convince clients to buy on the spot, so as to not miss the offer. Studies show that around 53% of purchases in stores are impulse buys, and having location-specific offers will appeal to that. While you're at it, you're going to want to make sure customers can quickly purchase your products, or else you risk losing the buying impulse. Mobile payment services integrated in your smartphone, such as what Smart Trade can offer you, will help you collect payments quickly and easily regardless if you're in your usual business location or not.
Standing out from the crowds of traditional seasonal offers can help you gain new customers, and make your old ones feel like they're making the right choice. After all, creativity is a sign of putting in the extra mile for your audience.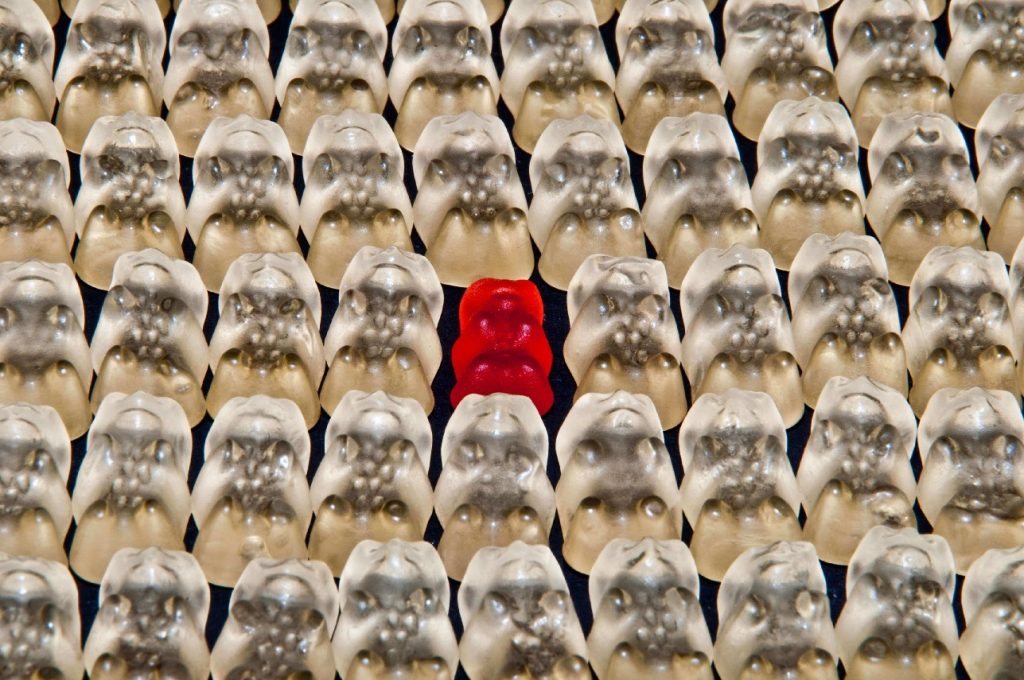 8.Be Smart
Beyond the task of coming up with the specific seasonal offers your business will entertain, your business will benefit from coming up with a plan regarding the logistics of purchasing products. As offer season greatly increase traffic both for online and offline businesses, you want to be certain your team can work just as efficiently and quickly as during the off-season.
If your business operates from a physical location, increased traffic can mean you either need more personnel or a better way of handling purchases. Rather than asking customers to queue in a never-ending line, you can take mobile payments in store while walking around. This will appeal to the customer's buying impulse and will make the process quick and efficient. At the end of the day, you can get more clients in the same timespan as a regular queue. Smart Trade can help you take mobile payments directly on your phone, without needing to carry or invest in chunky card readers. Your clients win from their purchases and your business benefits from handling the increased traffic.
9.Be Loyal
To your clients, that is. Your target audience, regardless if they are loyal customers or first-comers, chose you because you fit their profile. Making sure you stay true to your brand image will give you the year round consistency you thrive on. While models dressed in Christmas-themed lingerie work perfectly for Victoria's Secret, your tax audit business might not fit the same bracket.
Still, being loyal is more than just about the decorations you put up. Sometimes your audience might choose your product because of how simple it is to get it. Keeping that up is just as important as having a great product, in the first place. If your clients generally prefer mobile payments, don't surprise them by requiring cash-only payments at your Valentine's Day pop-up store. Your old customers will be happy to see the same great services they're used to, and you'll make sure to attract the first-comers your desire