Anywhere you go, you see a card reader. They come in all shapes and sizes, and businesses use them in order to accept card payments from customers. However, there are still plenty of merchants and businesses who do not currently allow customers to pay by card. I have listed the most frequent objections against taking card payments below. If you are not accepting customer card payments for your business for any of the reasons listed, then you owe it to yourself (and me) to read the rest of this post.
My customers always pay cash
My transactions are too large (bank transfer only)
The processing time is too long
Card readers are too expensive
I only take in-person payments sporadically (events, trade-shows etc…)
Contracts are too long
My Customers Always Pay Cash
You are absolutely right. But then again, how could they not? You are not letting them! In fact, Barclay's conducted a study which showed 18% of potential customers had left a store in the last six months because they did not accept card payments.
And it doesn't end there. If you have something people want, that's great. It's great for you and for the people who found that you happen to have it. However, when you force people to dig in their pockets for cash, go to an ATM of borrow cash from someone else, you are risking a severe negative impact on retention. When you sell a product or service, the best you can hope for is for the customer to come back for more. If a customer is forced to go out of their way to accommodate a store that refuses to take card payments, they may have done it once to get what they initially wanted, but you are very likely to not see them again.
My Transactions are Too Large
You have a business where payments come in large, bulk transactions. Because of their nature you only conduct your collections via bank transfers. What many don't realise is that card payments are not mutually exclusive to bank transfers. You simply have added flexibility. If you are with someone who can pay with a card, face-to-face or over the phone, the payment is processed immediately. Bank transfers can be very inconvenient for the customer, but even more inconvenient for you if you trust the wrong customer to go home and complete a transfer.
Let's say your average transaction is £5,000. Then add SmartTrade App's business plan to the equation at 1.85% per transaction. If only 1 customer decides to go MIA after you trusted them to complete a bank transfer, that £5,000 cost equates to roughly £270,000 in card transactions. In other words, at the same cost of losing one single £5,000 transaction, you could have taken £270,000 in secure, immediately processed card payments.
Fun fact: Hollywood star Kim Basinger once used credit cards for a single payment of $20 million to buy the town Braselton in Georgia, US. Maybe your transactions aren't too large for card payments after all?
Processing Time is Too Long
No. Card payments take 2-5 days to process. Any small business owner will be able to plan for this.
Card Readers Are Too Expensive
These days you can have card readers which cost nothing unless you actually take the payments. Just make sure your profit margin is above 1.85% and you're all covered! Just check out this blog post on why you won't even need a reader.
I Only Take Card Payments Sporadically
There are mobile payments solutions, such as SmartTrade App, which will allow you to stay on a plan which has £0 in monthly charges. You only pay for usage, which means you can attend one event a year, and still only pay for the transactions you accept during your time there.
Contracts Are Too Long
This was true, 5 years ago, and for some of the larger payment providers who still haven't realised it's time for change.
SmartTrade App offers a discounted annual plan, but with all subscriptions available on a monthly pay-as-you-go option. You can cancel your plan at any time and that's it. We'll still be more than happy to have a coffee or a chat about how your business is doing and take you back at any time.
Summary
In short, I know the question which brought you to this article may have given you the impression that I would show which businesses would be better off with a card reader, and which businesses wouldn't. However, my take is that every business would be better off at the very least offering the option to pay by card. The real question is what type of card reader you would be better off with. The UK is moving towards mobile payments. Don't fall behind.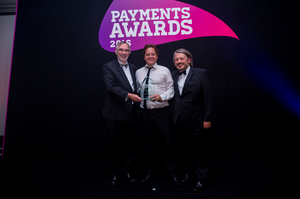 Email me at kent@smarttradeapp.com and I will be more than happy to provide you with a free consultation on what would be right for your business. I look forward to hearing from you!