So many things have affected the way we're able to accept and make payments these days. Most influential are the technological advancements of our age and the post open banking era we live in, which has opened up for a whole new range of financial services. However, as great as the options are, it's very easy to fall subject to the paradox of choice, which just means all these choices makes it harder for us to figure out exactly what's right for us. I thought I'd clarify by separating a few of the current services on the market and break down what's right for whom.
Online Banks vs Traditional Banks
You may already have heard about the online banks. In essence what you have are banks that exist exclusively online without any branches. This makes for cheaper services and highly efficient signup processes. You can set up accounts in an instant and manage all your financial services from your phone. Examples of these banks are Starling, Atom Bank and Monzo. Some online banks don't even have banking licenses, but simply hold an agreement with other banks who provide the services white labelled. Online banks often provide a wider array of payment methods as they generally work with partners to cover as much ground as possible, where traditional banks tend to be less technologically advanced due to the cost of developing the technology themselves and a reluctance to work with partners.
Electronic Wallets
These wallets, or eWallets as they are often called, are often confused with bank accounts or similar products. However, there are some vital differences to consider. Firstly, an eWallet tends to be a way of getting money in to incentivise usage (imagine something like a foreign currency service, e.g. Revolut), where they make it very easy to deposit the money, but very hard or impossible to withdraw,. Secondly, if you put all your money on a Revolut card, you do not earn interest, which you would in a bank account. An eWallet's main function is ease the movement of money electronically and making payments quickly without difficulty. You're just forced to stay within the specific wallet's ecosystem. If you are using this to make payments then the business you are paying usually also needs to have the same wallet, which limits your options. However, if the money is just sitting there, make sure you've got the funds sitting in a bank account!
e/mCommerce vs Point of Sale
These are very different payment channels and depending on your business, you could use one of them, or both! Simply look at where you sell your products/services and what type of sales they are. e/mCommerce checkouts mean you sell and accept payments online from a website, mobile site or app. The customer selects their products and paying for what they've ordered is completed via that journey without having any face to face contact. Point of Sale (POS) is the place where a payment is a face to face transaction, where the consumer has some interaction with the shop/merchant. This could be a card reader at your grocery store or on a merchant's mobile phone at your home through SimplyPayMe.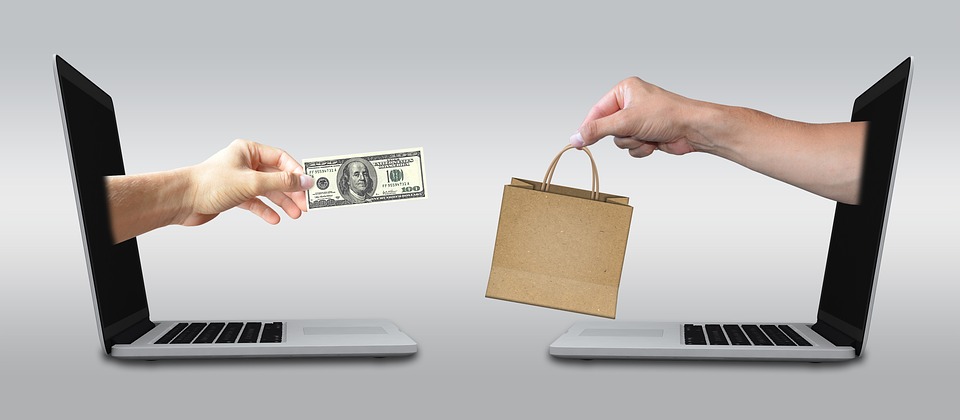 eCommerce
If you're exclusively focused on selling online, then you need to make sure you've selected the right eCommerce provider. Most website creators either have an integration set up (Shopify, Squarespace and Stripe) or can easily connect to most providers. A website coded from scratch will be able to integrate all providers on the market and you're in great position to choose! When choosing your eCommerce provider you just need to make sure you have something which offers a smooth checkout for your customers, as well as solid transaction rates with room to lower rates as your transaction volume increases.
Point of Sale
If you do any kind of selling where you're accepting the payment from the customer (most often card payments), whether over the phone or face to face, then you need a point of sale system such as SimplyPayMe. The most important thing is that you get a system that fits the size of your business. If you're just a couple of people trying to build a business then a full service enterprise solution will be more expensive and confusing than it will do you any good. Always make sure you start with what suits you, then you can always upgrade. If you need any advice in picking your provider our advisers are always on the ready to talk to you about your business and needs. just give us a call!
Push Payment Applications
You may have heard this term before. In short it just means you're "pushing" a payment from your bank account to someone else's bank account. Nothing unusual about this, but in 2018 we're seeing a lot of technologies being built to facilitate better, faster and cheaper push payment options. For example, Vocalink's PaybyBankapp allows your customers to pay directly from their bank account by just the click of a button. Another example you may be aware of is Pingit where you simply provide your customers with your identifier which they put into their Pingit application and press a button to pay you, direct bank to bank. Bank to bank payments allow for reduced risk of fraud and chargebacks, and also drastically lower transaction fees. SimplyPayMe are now working on bringing in push payments for our customers so stay tuned!
Cash Payments
There are still a vast amount of businesses out there who still only accept cash payments. Thought there are advantages to managing cash exclusively, what most people don't realise is that you're missing out on a lot more business than you are saving by only processing cash. Cash as a payment method is very quickly losing its market share and will likely be pushed out completely in the near future, to be replaced by card- and push payments. Cash is not a "free payment method" as there is a cost of collection or banks usually charge fees to process regular deposits (e.g. takings). However, these fees tend to be hidden and seen as a cost of doing business.
In Summary
There are so many ways of sending and accepting payments in this day and age. The most important things to think of are the nature of what you do and the size of your business. If you're selling to people in person or over the phone while often on the move or in changing environments, then SimplyPayMe is perfect for you. If you have a set counter, such as a retail shop or grocery store, you will need a point of sale system with a card reader to accept contactless payments to process your customers' orders and purchases quickly.
Or download SimplyPayMe App directly from the app store now: