A recent survey by Bill.com and SurveyMonkey indicated that 78% of small business owners are familiar with the cloud, and that 77% believe that the cloud can improve their operations. But how many were actually using the cloud? Only 46%.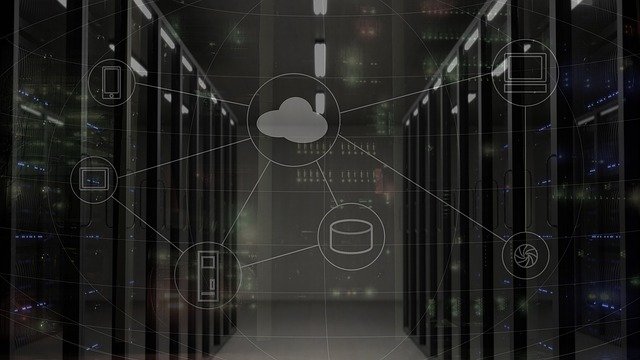 Obviously, small business owners recognize the value in the cloud, but not all of them are sure how to go about taking advantage of it. To help, here are four examples of how you can use the cloud to run your business more efficiently.
1. File Storage
This is often the first thing that businesses get into, because it's very simple, easy to use, and makes a lot of sense. Storing documents on your own computers not only takes up a lot of space, but it can also be risky—if your computer gets stolen, damaged, or just decides to die, you can lose a lot of very valuable information.
Cloud storage—like that provided by Dropbox, Google Drive, Microsoft OneDrive, and Amazon Drive—lets you store your data on someone else's secure server. You can then access it from any computer, tablet, or smartphone that's connected to the internet, no matter where you are.
You can store contracts, receipts, employee information, tax records, and anything else you want in the cloud, where you know it will be safe. And you'll always know where to look when you need to find something!
2. Online Collaboration
Another easy-to-use function of the cloud, collaborative apps let you work together with other team members no matter where they are. Even if they're at the desk next to you, cloud collaboration can be very convenient—your documents are always in the same place, you never have to ask someone else if you can see them, and they're usually backed up.
Google Docs is the biggest provider of cloud-based collaboration tools; you can create documents, spreadsheets, and presentations that you can work on with other people. Even at the same time! All of your changes are tracked, so you can see who edited a document and what they changed; everything is easily shareable with colleagues and clients; and you don't need to worry about accidentally deleting a file.
3. Analytics and Tracking
Keeping track of how your business is doing is crucial to making sure that you continue to grow, make money, and expand your client base. Fortunately, the SimplyPayMe dashboard keeps all of your invoicing, payment, and client information safely stored in the cloud where you can see it any time you want.
Instead of looking at an Excel spreadsheet that might not have been updated to see how much you've made this year, use our online dashboard to see exactly how much you've invoiced, how much has been paid, and who has outstanding debts. You'll never have to wonder if this month has been a good one or not.
4. Accounting
Many accounting packages now offer cloud-based options that let you keep all of your books in the cloud, where they aren't in danger of loss on your computer. It's also very easy to share access, so your bookkeeper, you, and anyone else who needs to see those files can access them whenever they want.
Xero, Sage, Liquid Accounts, and Kashflow are all good options; Xero and Sage even offer integration with the SimplyPayMe app so you can import your invoices and payment information directly into your accounting package. It doesn't get much easier than that!
Sage and other companies like Iris, Ceridian, and MyPAYE also let you handle your payroll from the cloud, further simplifying the process. If you have more than a few employees, this could save you a lot of time and hassle.
It's Time to Move to the Cloud
As you can see, there are a lot of ways in which the cloud can be very helpful for your small business. You probably already know that the cloud can help you, but now that you have a number of specific examples of how it can make running your business easier, you're running out of excuses not to take advantage!
Image credit: Norlando Pobre via flickr.